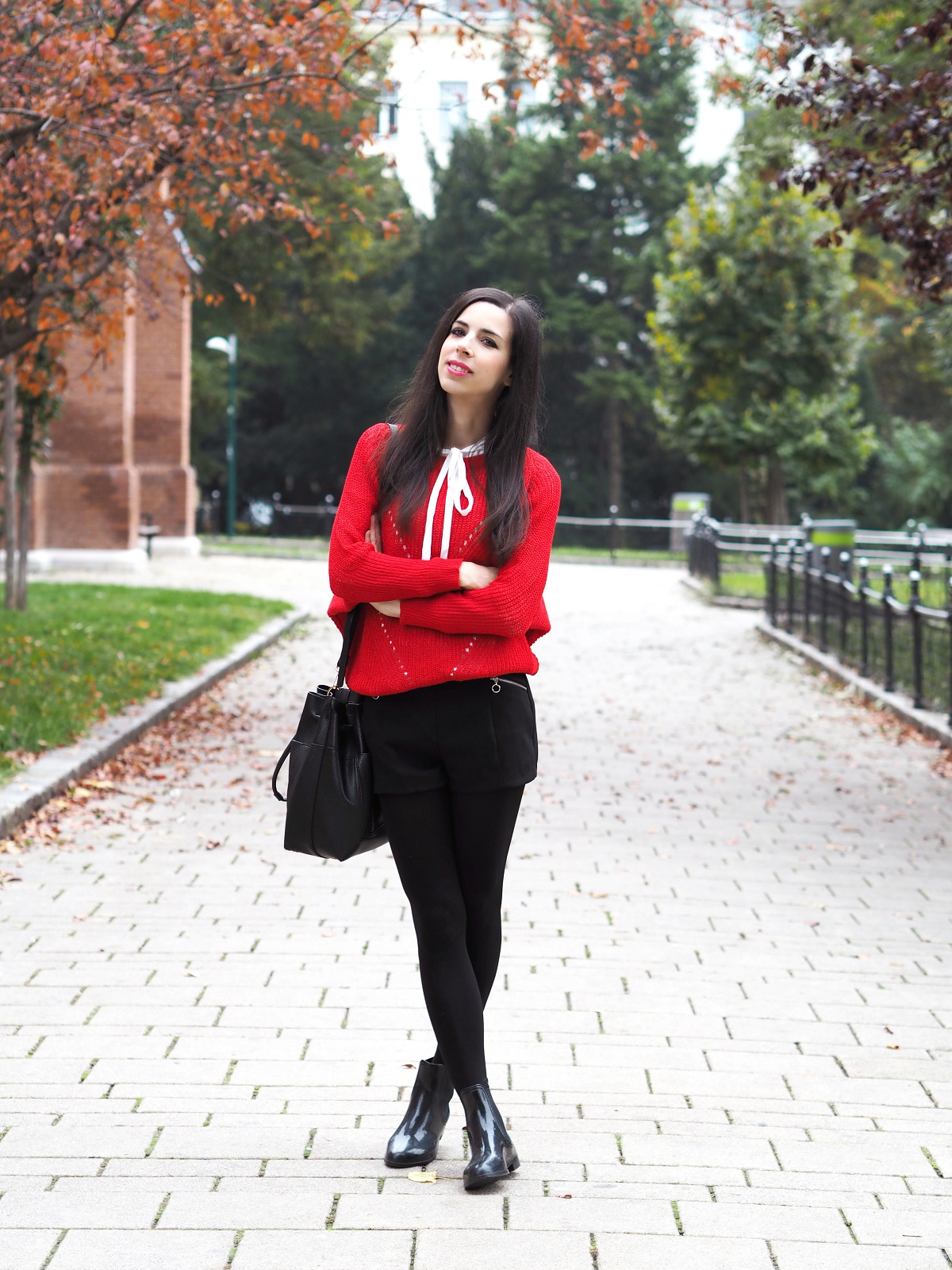 I already wrote about the online webshop called Sammydress at the Summer and here I am with my new orders with great Fall peaces. This time I picked up a red sweater and a white blouse with a feminine bow collar and I LOVE both of them. As my first order I'm fully satisfied with Sammydress, I cannot imagine how they do that they have such a cool peaces in an amazing prices but they do it very well.
This year I realized that I love the red color! I haven't got many red clothes earlier so this is a new experience for me and I think this color fits almost everyone even you have brown or blond hair. I was very happy when I arrived my red sweater because it has a great red color. Not too much, not too less, it's just perfect. It has one size, fits for Xs to M. I usually wear Xs, but in the sweaters sometimes I buy M or L because I like if it's a bit baggy. This one is already more relaxed and it has a great length too. You can mix it with high-wasted jeans or a front button skirt but it works well with a basic trousers too. This time I paired with my black short, my black rubber ankle boots and my white Sammydress blouse.
Oh yes, the white bow collar blouse is beautiful! It has a pretty pearl buttons at the neck and the wrist. I mixed with my red sweater as my ultimate fall outfit. I love layering clothes in this Season and I often wear blouses with blazers or sweaters. This blouse has a bow collar what makes the whole outfit more chic and ladylike. A white blouse is a basic peace in every woman's wardrobe and this one will be mine! I have a huge selections of Fall cardigans in many colors, I will wear this blouse with all of them! 🙂 I ordered in size S and fits very well.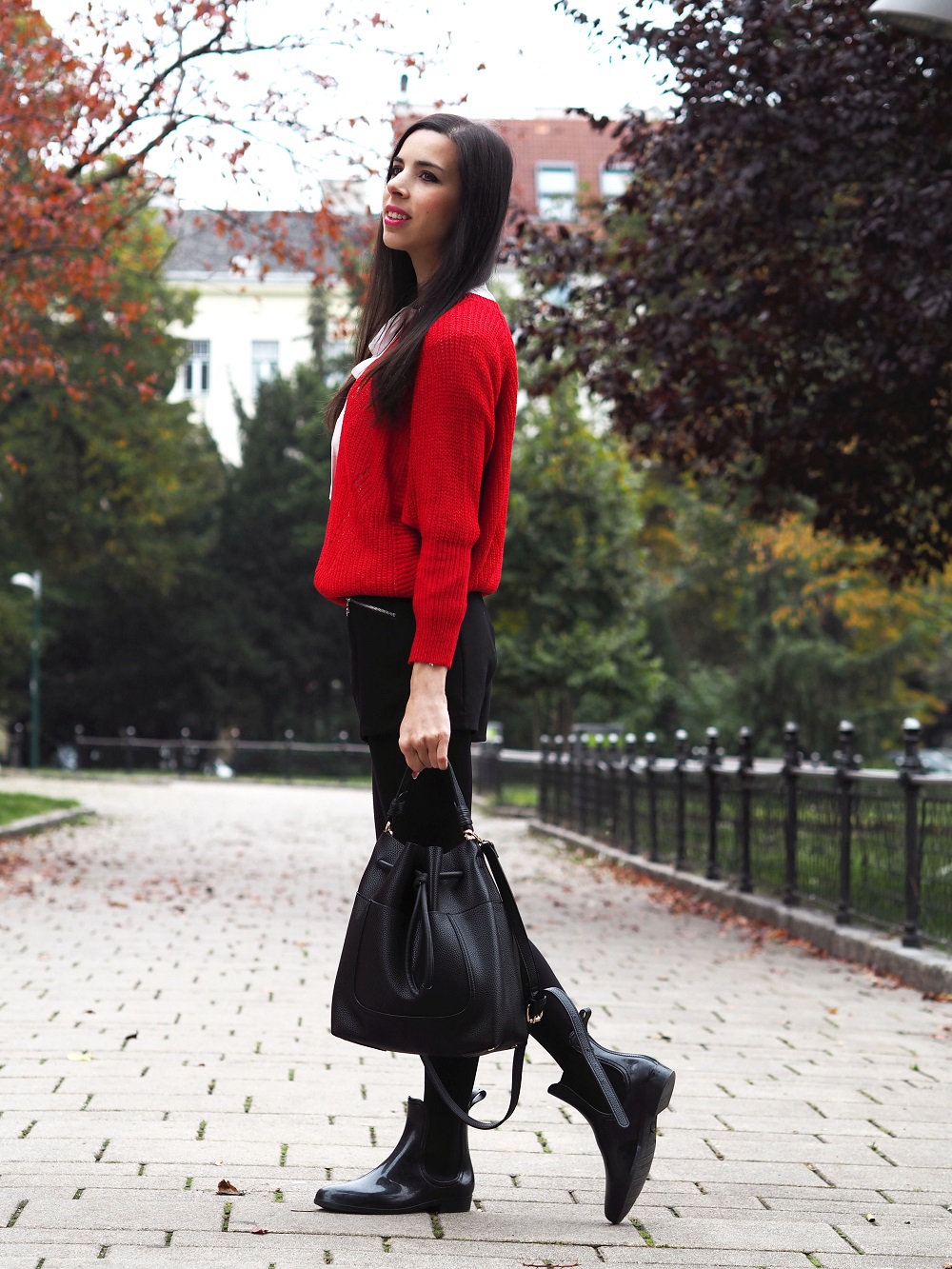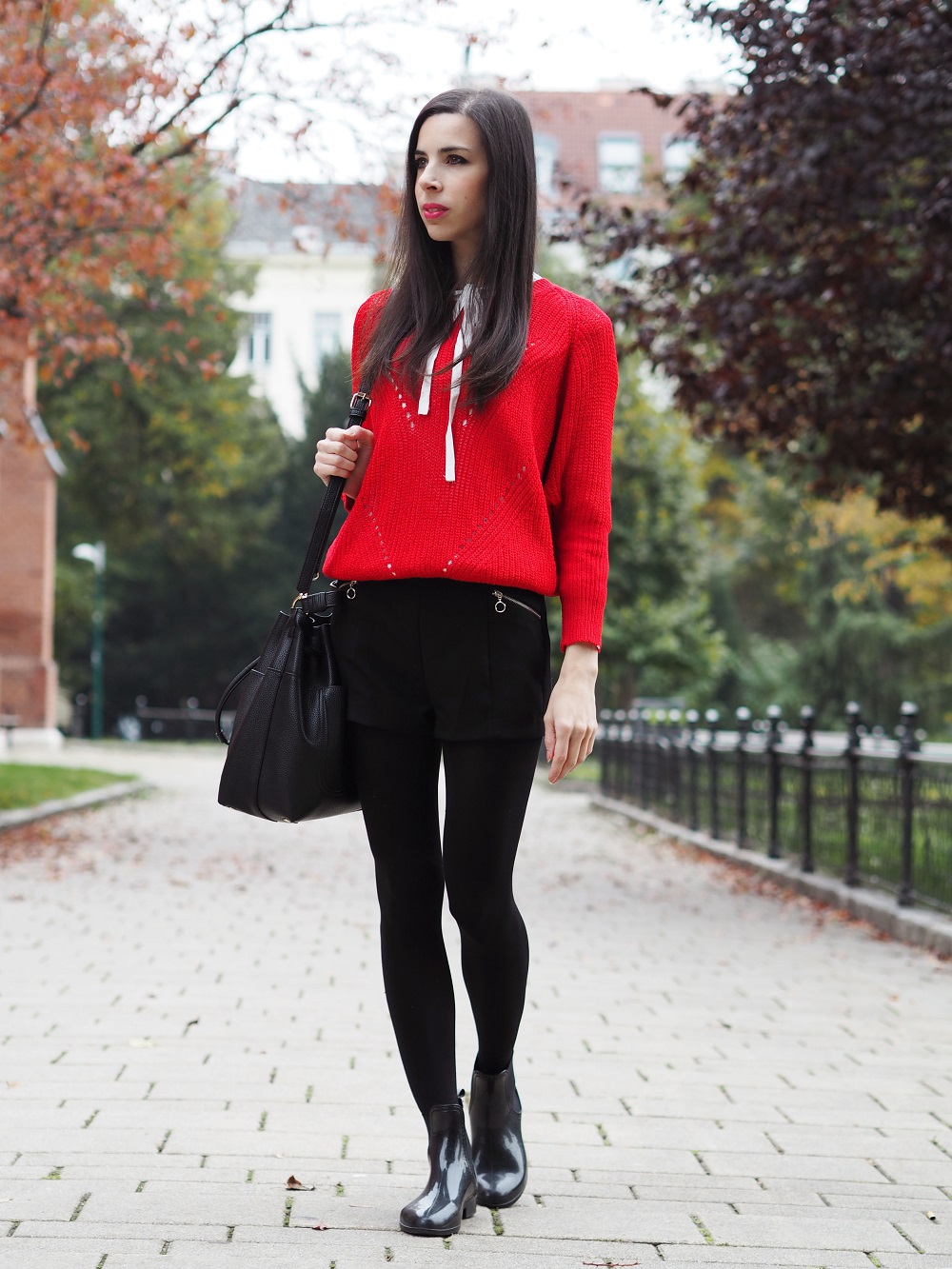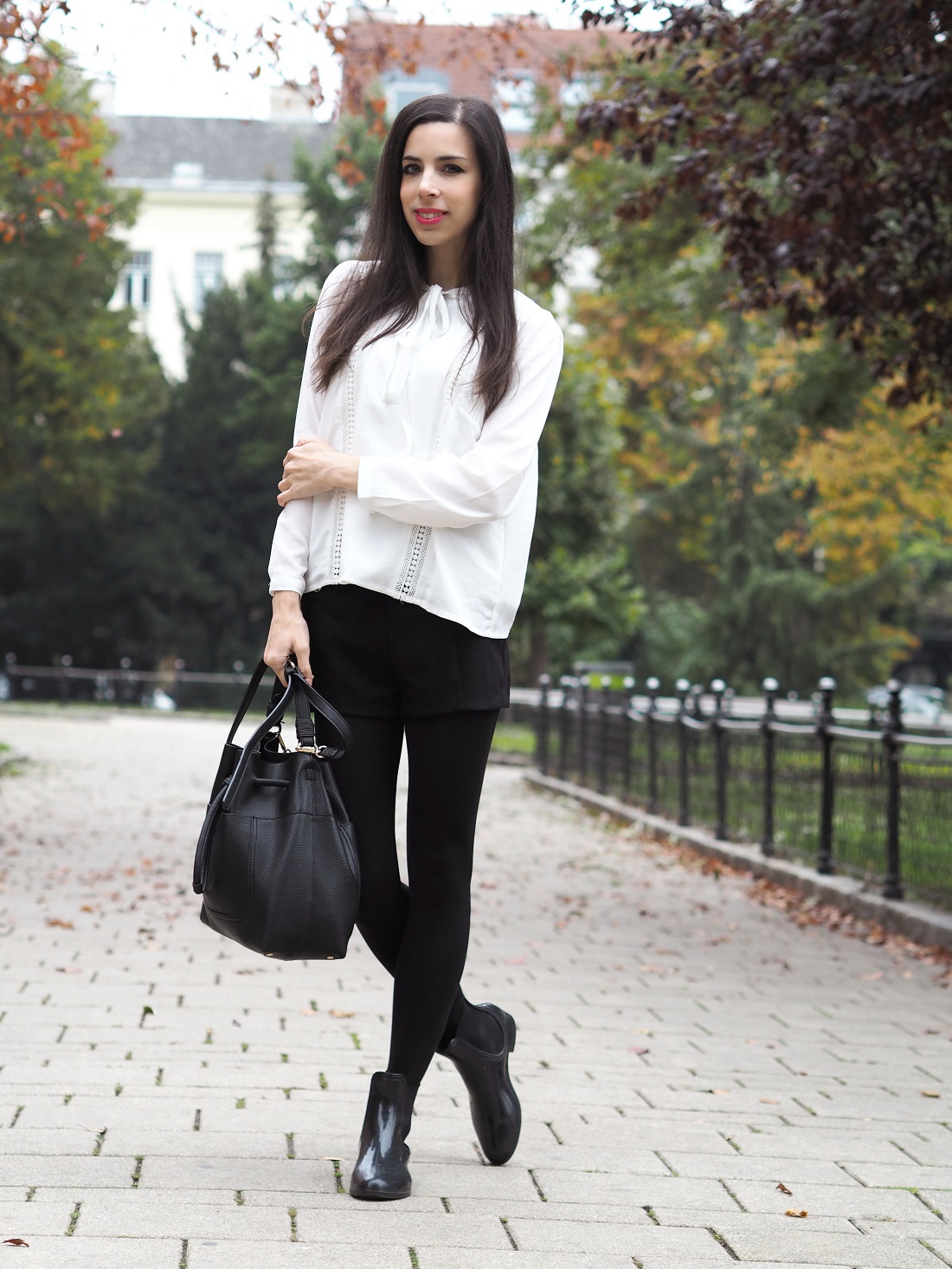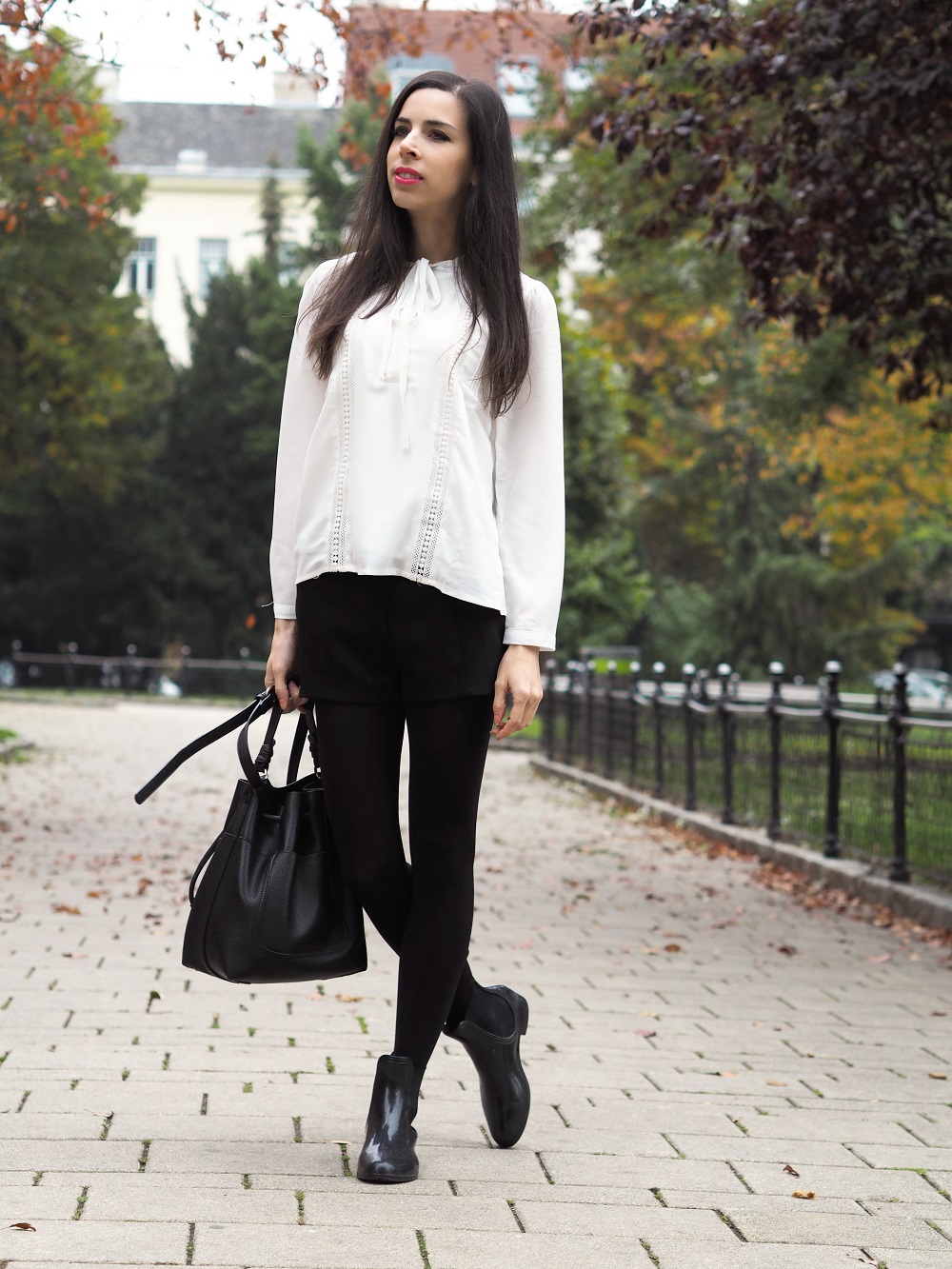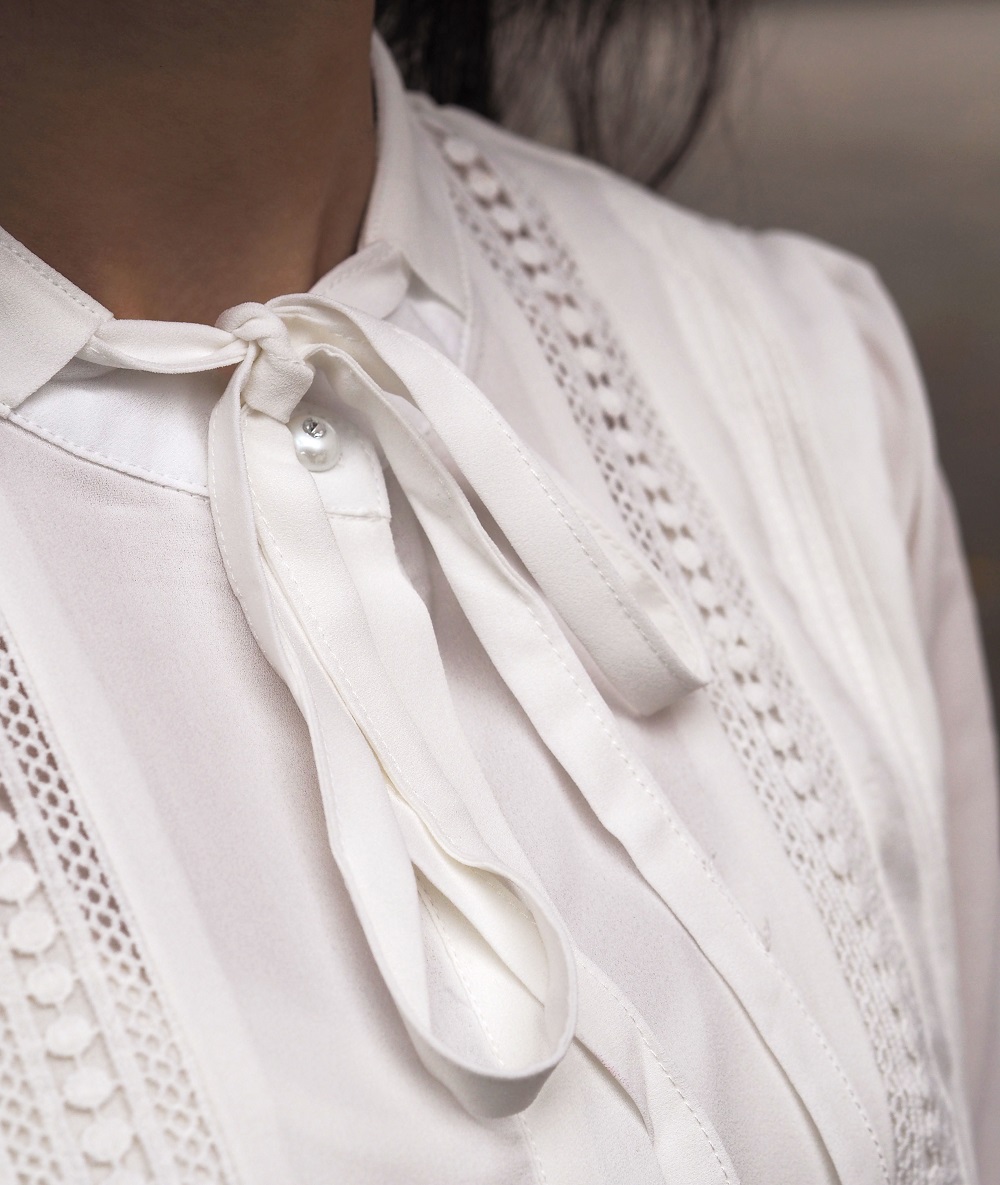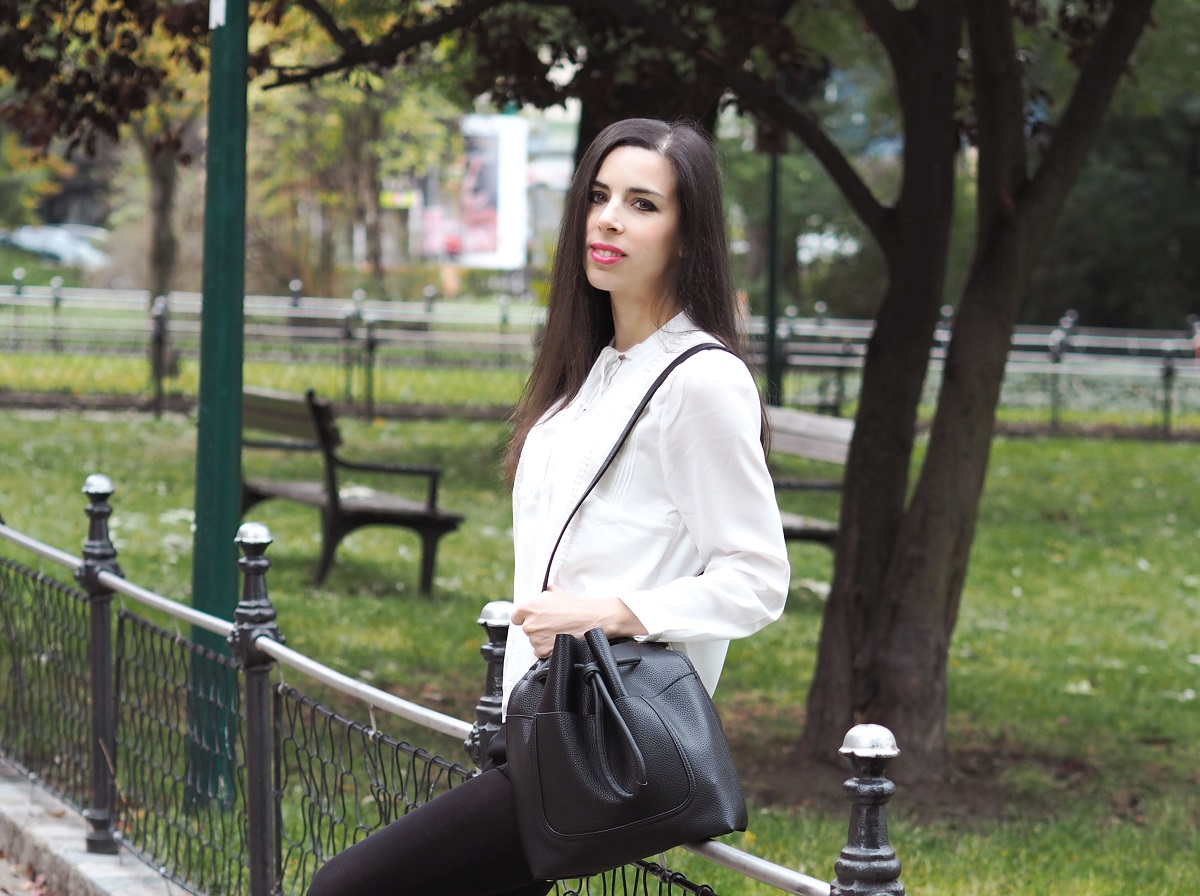 Sammydress red sweater here
Sammydress White bouse here 
Zara Bucket bag here
Primark Rubber boots
If you like my posts, don't forget to follow me on BLOGLOVIN!
INSTAGRAM – FACEBOOK – TWITTER – PINTEREST
BYE