Let me introduce my two lovely items what I ordered from the online shop called Zaful. This shop is an online boutique as Sammydress where you can buy the most fashionable and affordable clothing and accessories. They are always very up to date, so if you are looking for something from the current trend but you don't want to pay to much, this shop is for you. Visit Zaful's Instagram if you need some inspiration for your order, they have a stunning feed with blogger pictures, I always check it before I order. If you don't have Instagram, no problem, they have facebook as well.

What do you need to take care before buying from Zaful:
Ordering clothes from all online shops are may a bit risky, but if you take care about few things, you can't cannot go wrong. Before I'm buying from online shops, I always make a little research on Instagram. Many bloggers working with Zaful and they have already pictures about a lot of items. After when I found my future item, I can imagine how it could fit on me and how others mixed it with other items. The most important thing is to read careful the sizing charge! Because if it's too big or too small, you can send them back or give for someone, but then you stayed without your purchase. Chinese sizes always a bit smaller than Europeans, so always check the numbers! If you are not sure, buy one size bigger.
My orders from Zaful:
My first order was a floral printed long sleeve shirt in a beautiful red wine color and a super soft material. It says polyester in the description, but It's very soft and fine, so it feels like 100% cotton. It has a nice stand-up collar and lovely rose pattern with some leafs. It's perfect with jeans and cardigan for everyday wearing. I mixed it with my latex skinny trousers and my oxford shoes but I can imagine it with A-line front button skirt too. There is one thing that I must note: it has a bit short sleeves, as you see in the pictures, which may disturb someone. I do not mind, because I always roll up my sleeves, so it's perfect for me.
My second order was a red tote bag and I'm very satisfied with it. I was afraid that it comes with a strong red color, but it's beautiful and great quality. There are packets and zip inside and big enough to put in an A4 size notebook. It comes with an adjustable strap which is useful for weekdays. Oh and inside there is two separate parts what I also love. I can put separate my notebook or tablet and in the other side my drink or snacks.
I also ordered a black chooker necklace by Sammydress  with bowknot. I'm not sure about it's leather or not (I couldn't find any info) but it feels like leather. In the back there is lock, so easy to use and very comfy. I'm a big fan of the chooker necklaces, so this one is a must have piece.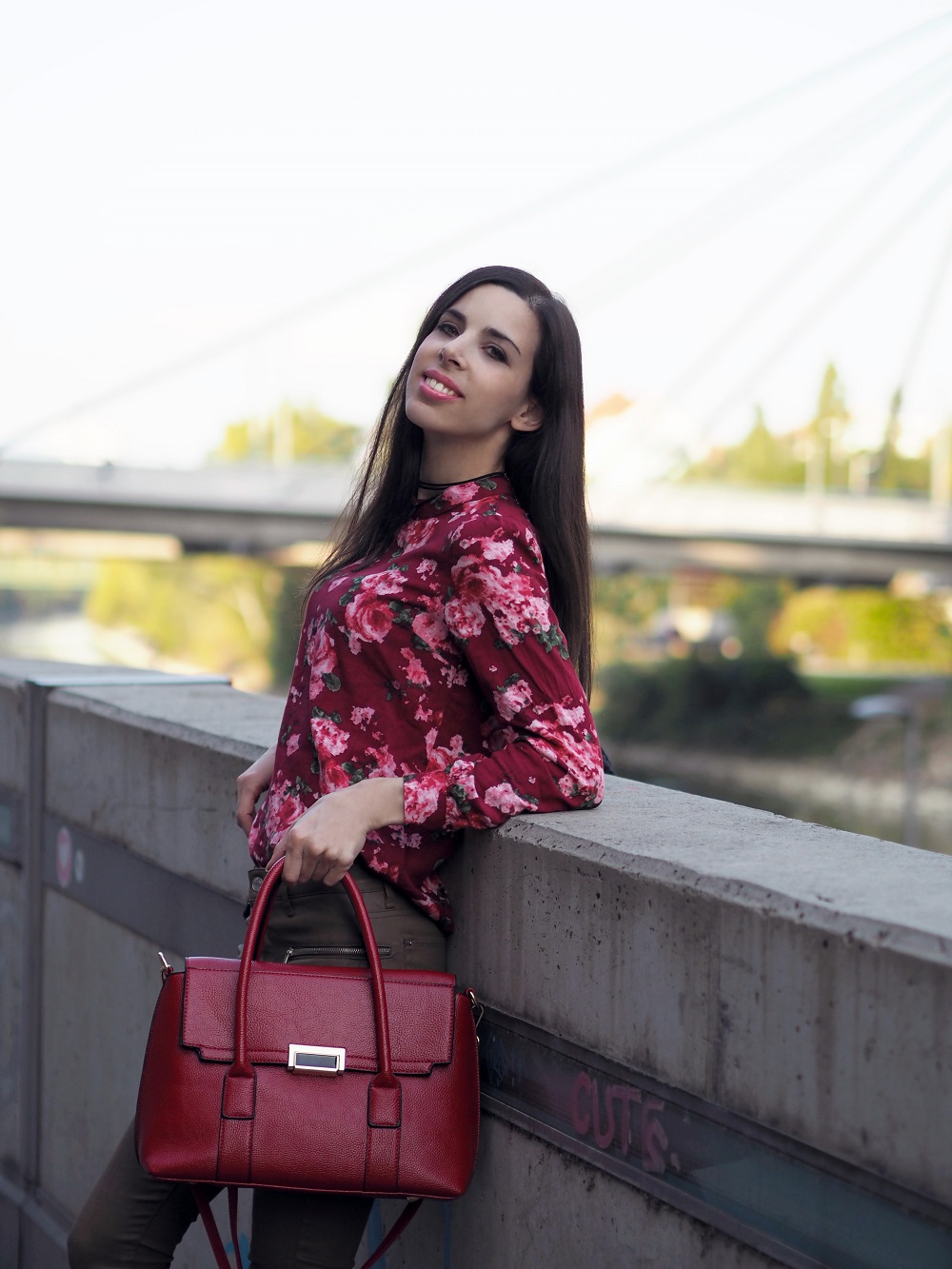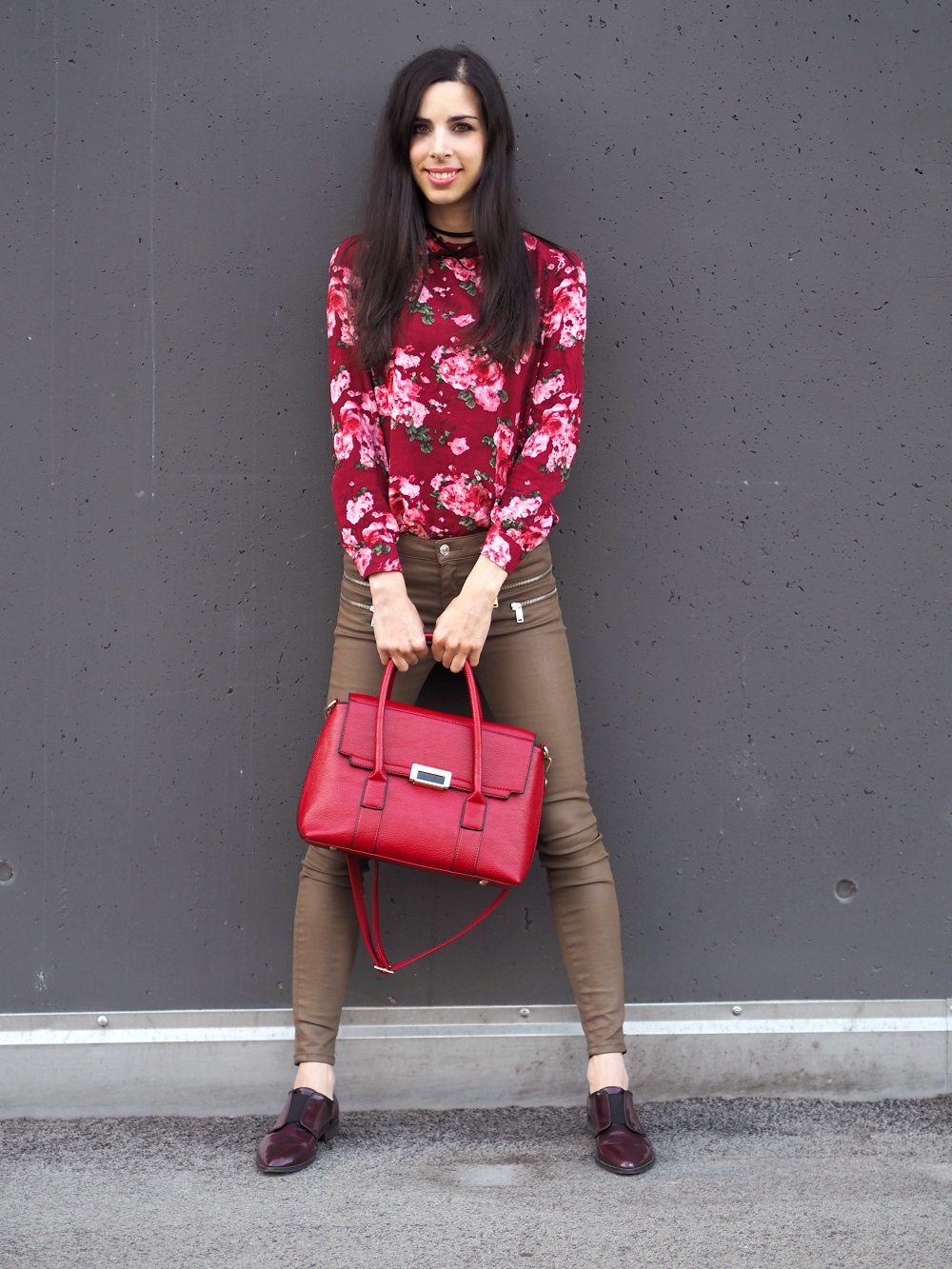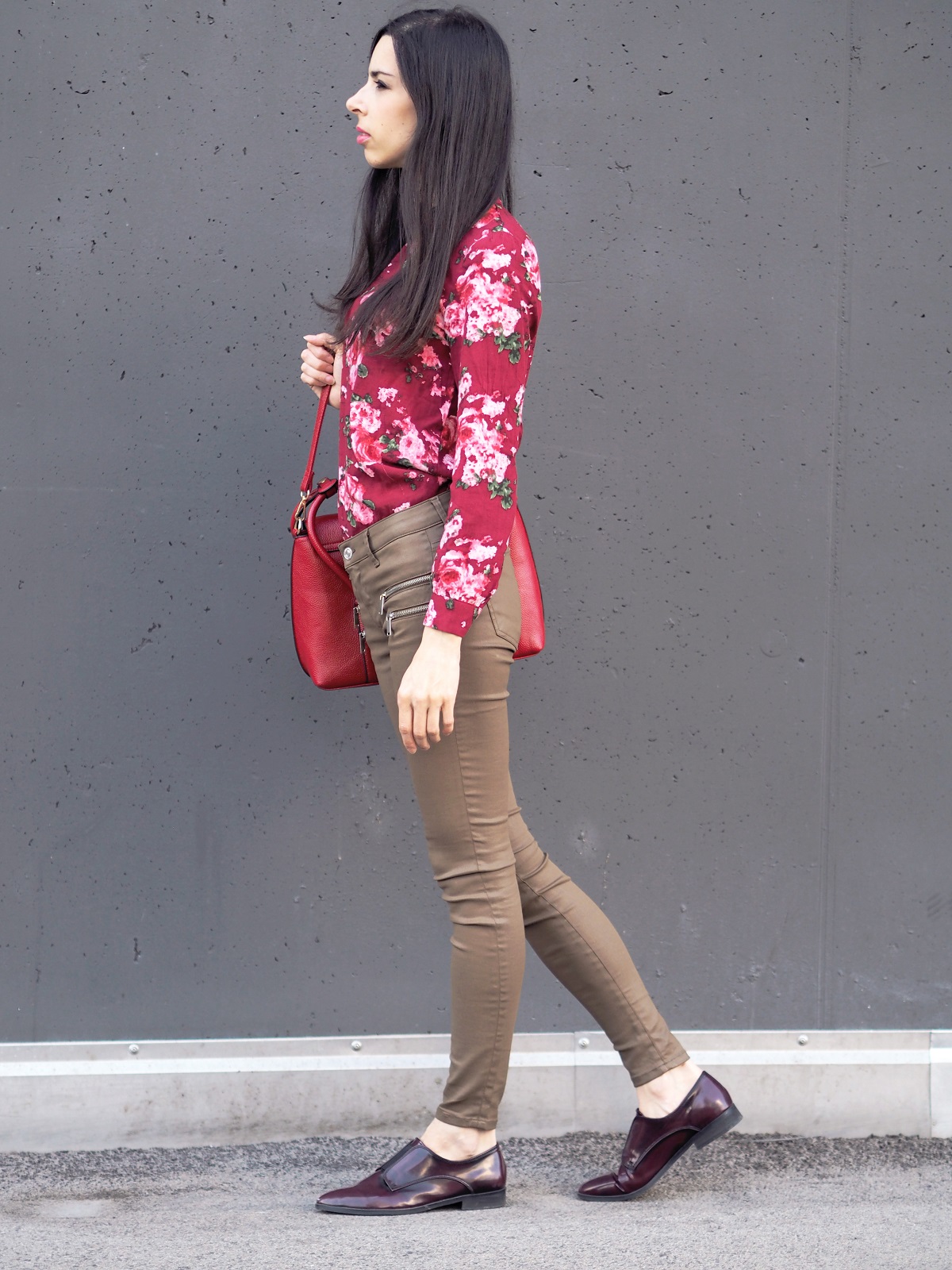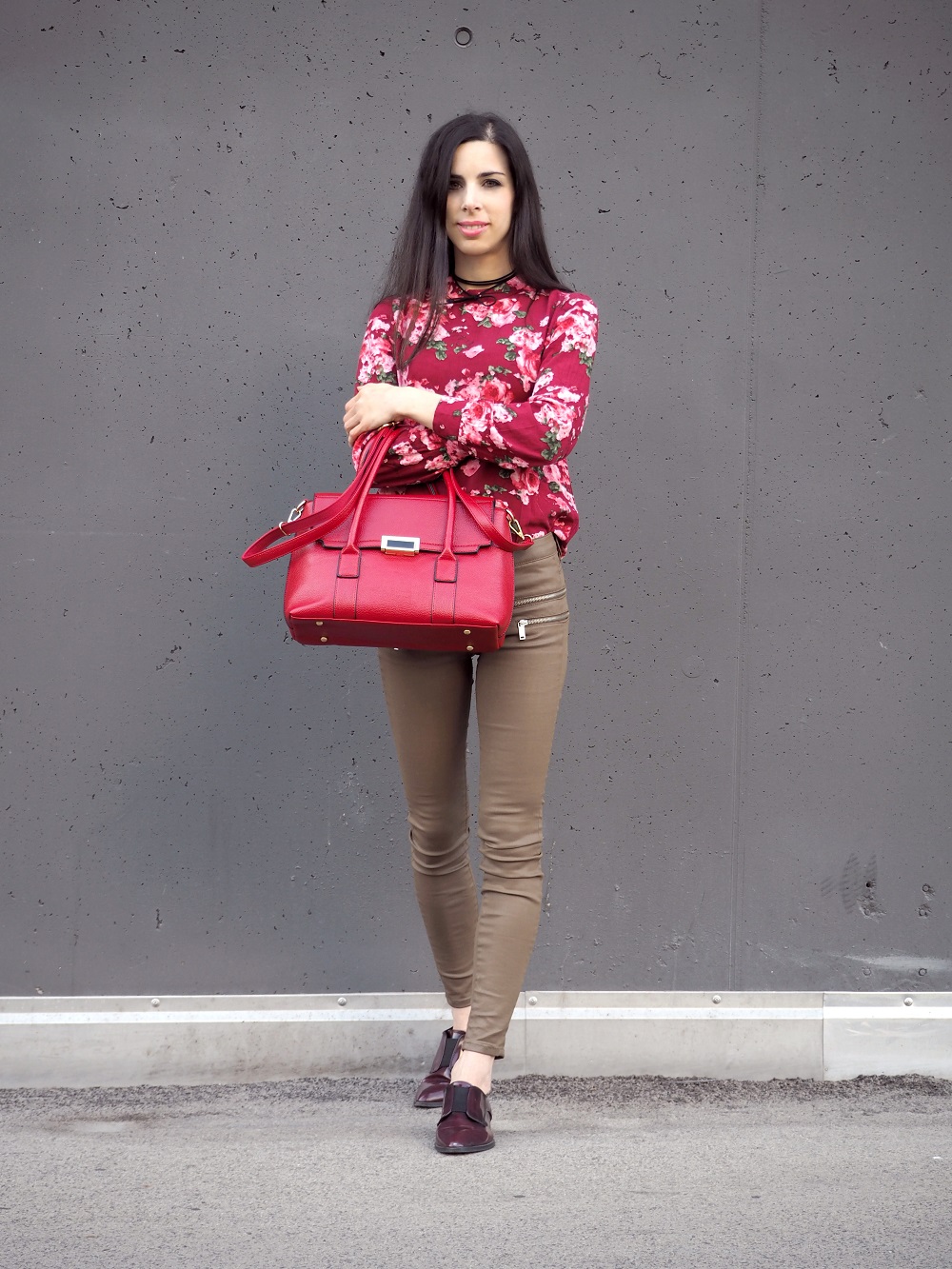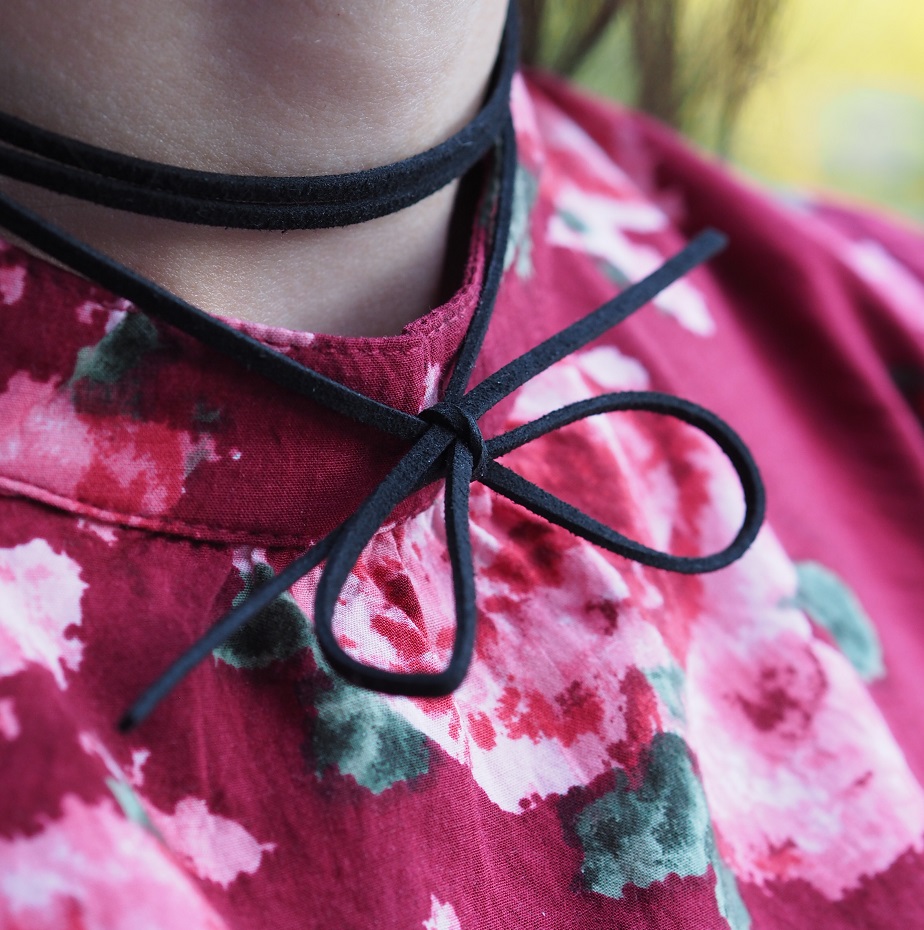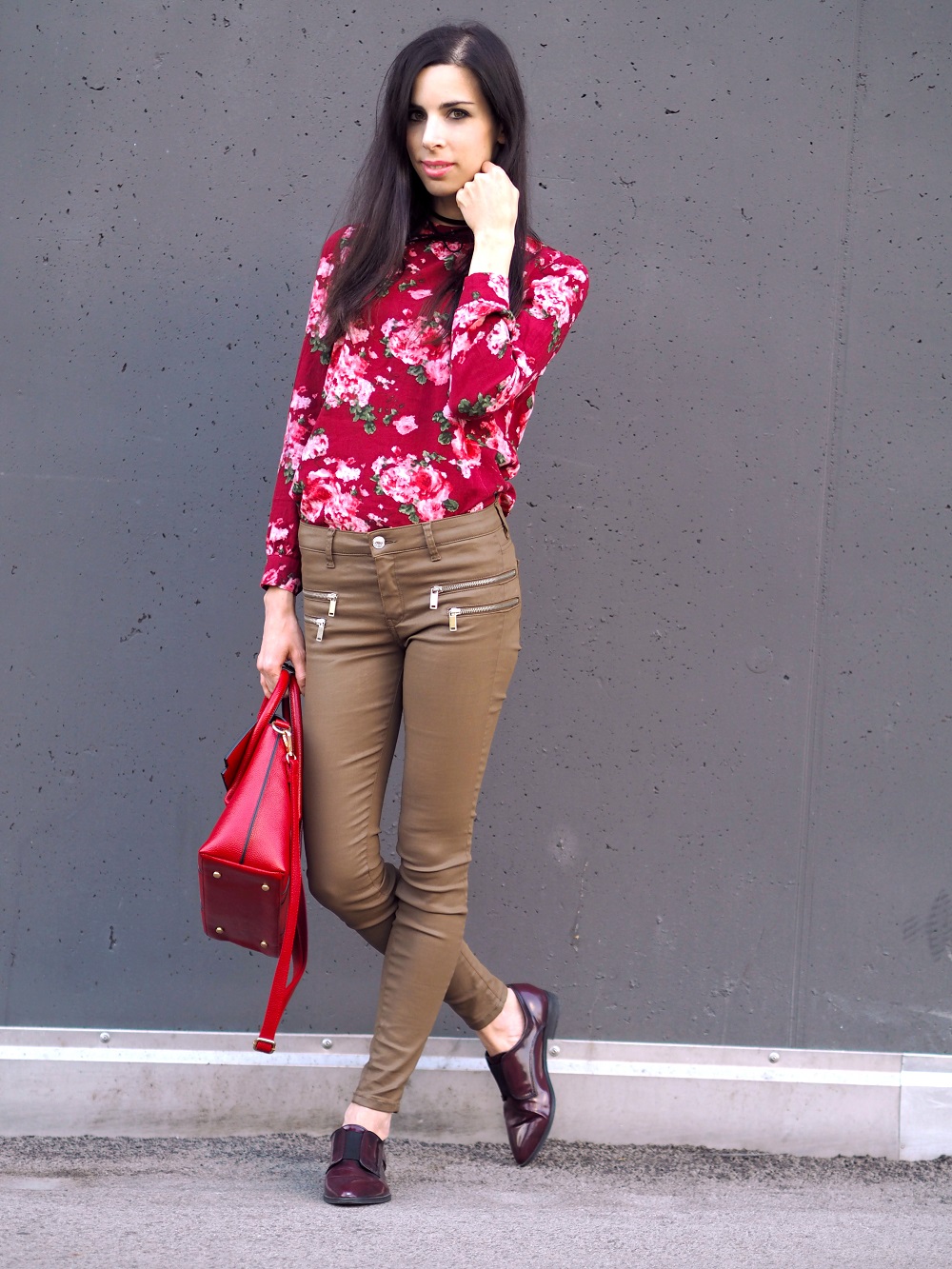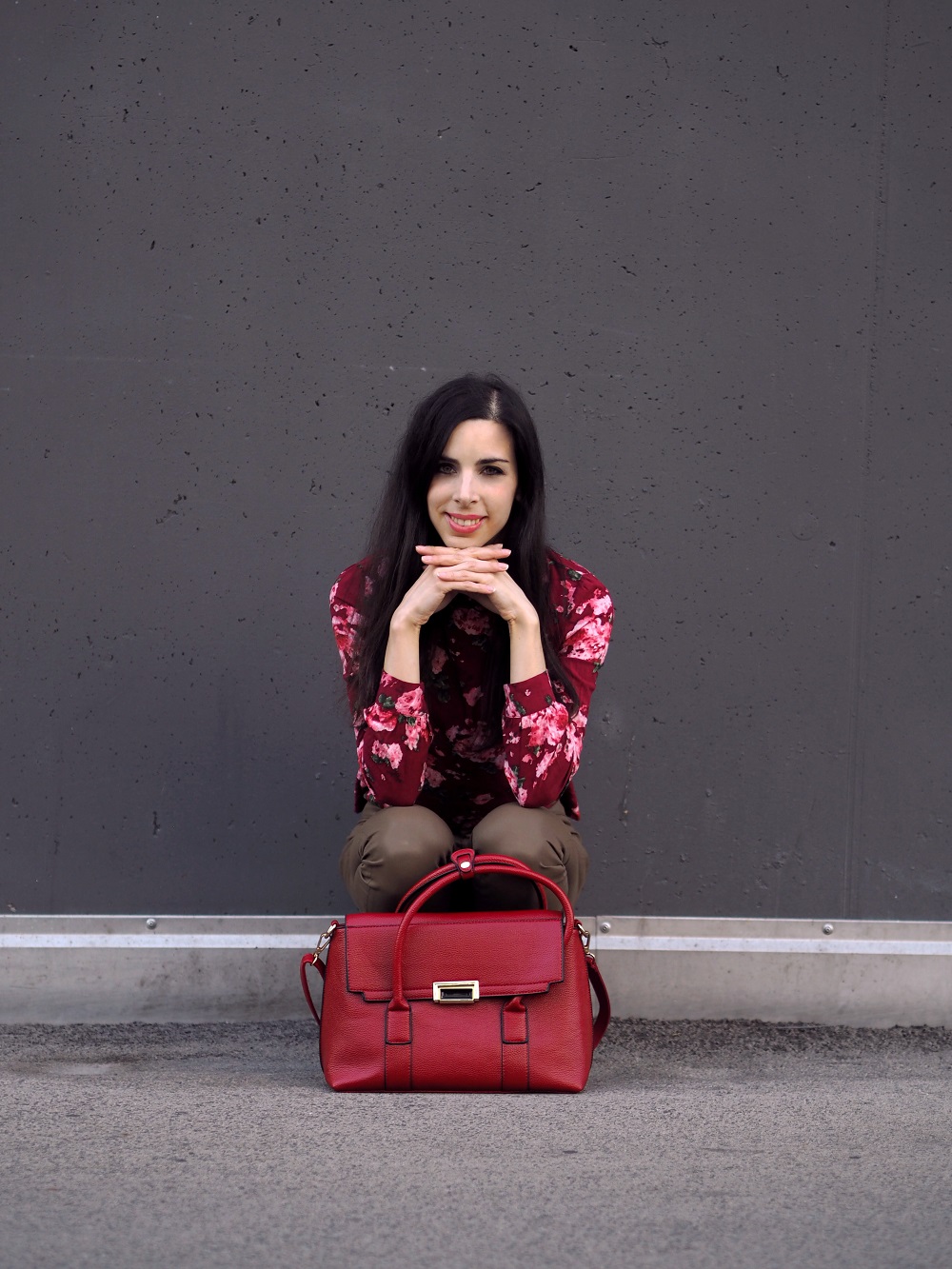 ZAFUL Floral printed long sleeve shirt here
ZAFUL Red tote bag here
SAMMYDRESS Black choker necklace here
MANGO trouser
VERO MODA oxford shoes
If you like my posts, don't forget to follow me on BLOGLOVIN!
INSTAGRAM – FACEBOOK – TWITTER – PINTEREST
BYE